Yesterday the lovely Carol and I went for a hike at Russian Ridge. All the directions tell you to go up Page Mill Road, but in our view, it's better, especially if you're coming from Redwood City, Woodside, or points "north", to take Woodside Road (CA 84) "west" (toward La Honda and San Gregorio), then turn left onto Skyline. This drive is a lot easier on the stomach. You can park at a vista point near Cloud's Rest (it'll be on your left) and hike from there if you like.

But we went up Page Mill, arriving at Skyline at about 10:30. The parking lot was full, and just after we parked on the shoulder of Alpine Road, a couple of cars left the lot. We took the ridge trail, which gave us some great views (here are 4 views, taken left to right, which might best be viewed in a new window: 1 2 3 4)

And here are some gorgeous flowers we saw, I think on the way to the Ancient Oaks trail (a detour well worth the extra short walk). Unfortunately the photo's a little overexposed so the highlights are washed out.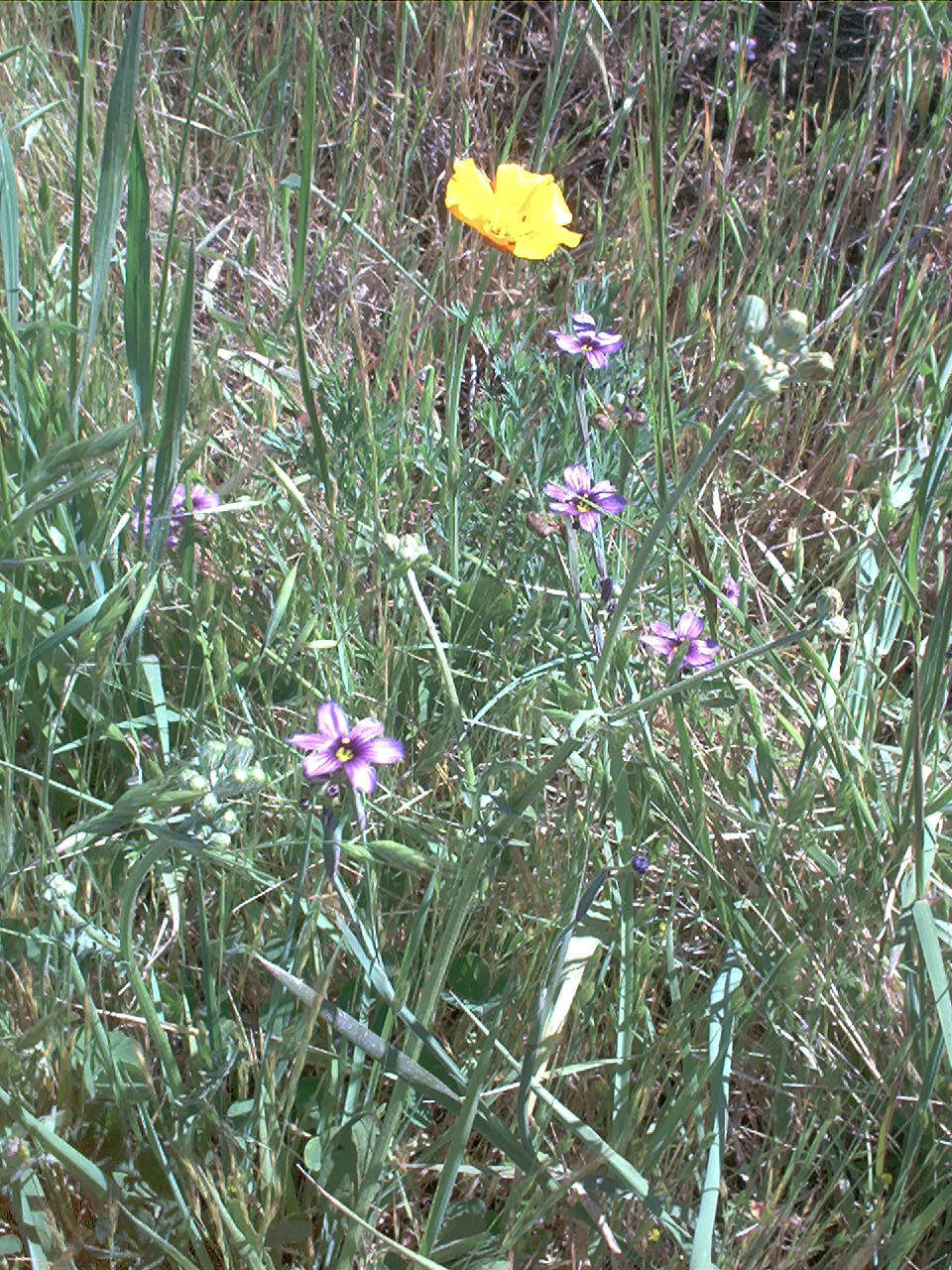 (Clicking on it will lead you to the full-sized image.)