You know how once in a while you see a typo that may contain a bit of truth - Freudian in other words? Well, here's one from the cover of Communications of the ACM. ACM is the Association for Computing Machinery.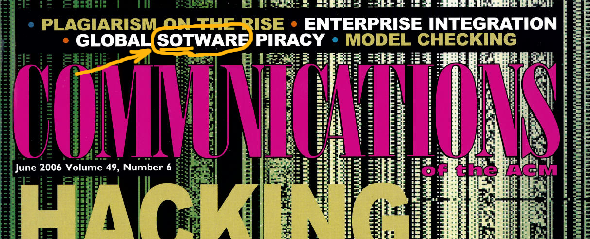 I sent a short letter to the ACM folks, including this paragraph:
It brought to mind the thought that some users may curse software developers, calling them a bunch of drunken addled sots (to which some might reply, "I am NOT addled!"), [but] I have to think this was unintentional....
Well, you already knew I was a smart-aleck, didn't you?